Facilitate links between Florida State University and the local technology community
Provide venues for social collaboration for students (game days, bowling, picnics, pizza nights)
Provide opportunities for leadership for students (executive board, leadership roles, outreach to schools)
Provide professional events for members (guest speaker series, information sessions, career days, company tours)
---
Welcome to the AITP Student Chapter at FSU!
Who We Are
The Association of Information Technology Professionals (AITP) is an organization comprised of career-minded individuals who seek to expand their potential through events, networking, mentoring, and socialization. The organization follows a strict code of ethics, instills professionalism, and defines obligations to management, fellow members, society, the College and University, employers, and the country.
Why Join Us?
Joining AITP allows you to participate in an elite network of Information Technology professionals, educators, and students dedicated to continuing education, professional growth, leadership, and the exploration of issues that face the IT industry. Through the National Chapter, you have access to the highest quality IT educational opportunities and forums for networking with experienced professionals and those new to our field.
Juan Abruet
Madison Allen
Britny Anderson
Taylor Anzo
Eric Applewhite
Jarod Barclay
John Barnes
Michael Birdsong
Alexander Bueno
Dylan Bukaweski
Joey Cardenas
Marco Carvallo
Jeffrey Cespedes
Gabriel Cuevas
Henock Daniel
Zach Dauterive
Zaymeen Deen
Mario Fadullon
Tiara Fields
Dustin Fitzgerald
Cassidy Fishman
Jan Fuller
Daniel Furtaw
Natalie Haas
Brittney Hicks
Cuong Huynh
Miciaha Ivey
Brenda Jorcilien
Jeremy Kadoch
Dixie Keyes
Enderlin Leonce
Ahmed Mahdy
Juan Marengo
Tanmay Mehrotra
Alfredo Menendez
John Michel
Corey Morabito
Kevin Nguyen
Alissa Ovalle
Ayla Pardo
Robert Patterson
Eliezer Penias
Rose Pennington
LaRue Pierce
Lauren Potter
Natalie Quinchia
Daniel Rigby
Tristen Rogers
Loucil Rubio
Madi Schaper
Nick Segal
Vincent Sibley
Tatyana Smith
Tyler Smith
Mark Sterrenberg
Andrew Stone
Martin Sung
Maria Useche
Anthony Valente
Nicole Vortolomei
Jordan Webb
Ryan Welte
Andrew Whiteley
Chris Young
---
Interested in joining?
Dues are $10 per year (includes fall, spring, and summer terms)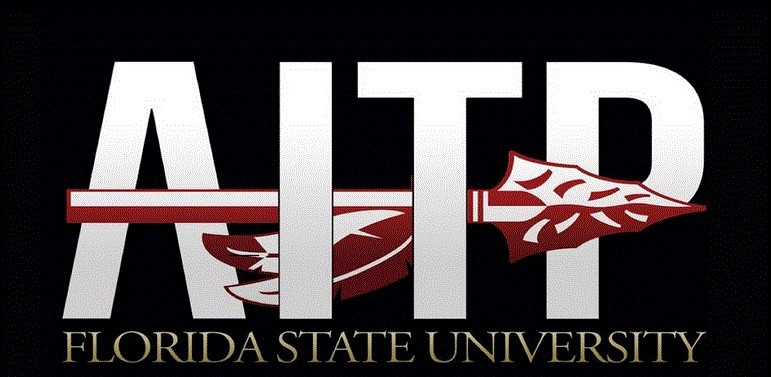 AITP at FSU exists primarily to serve the students within the College of Communication & Information.
Our membership is open to all Florida State University students. Join now by clicking the button below!
Join Now!